Allons-y!
Tonight's the night! Doctor Who fans unite- it's sexy bowtie time!
Here are my NOTDs from yesterday and today. Nerdlacquer was my very first indie nail polish, and I was one of the first to order from her on Etsy. Seems like a lifetime ago. Of course I had to pick up the Doctor Who trio.
Yesterday, I wore NL I Think You Call Me… Sexy.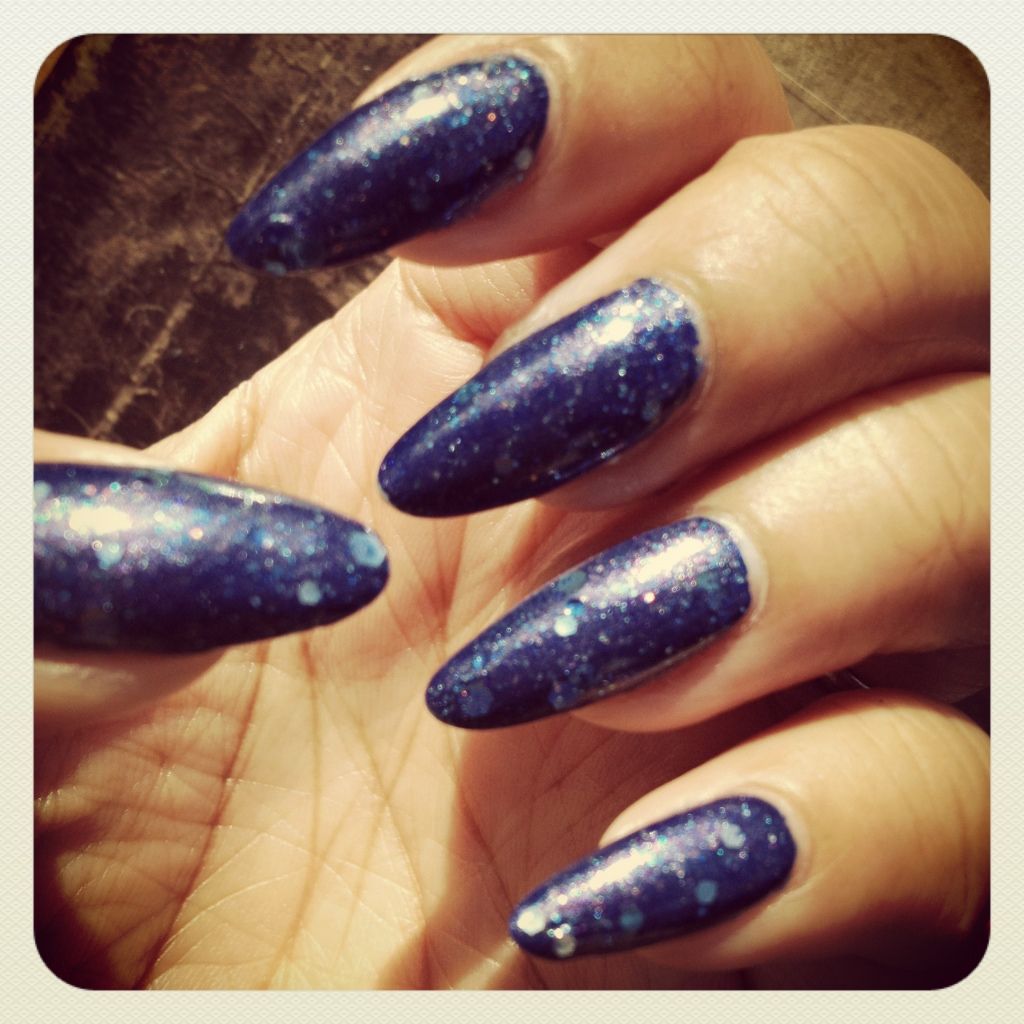 Today, I have on my absolute favorite, All of Time and Space.