I loooooove this dress. I got it at the Plato's Closet bag sale last month, and it was a lucky find since I have always wanted it. Boo-ya! It's got psychadelic space bunnies all over it, how can you not love it?
OOTD
Target dress
Forever 21 lace crop
American Eagle flats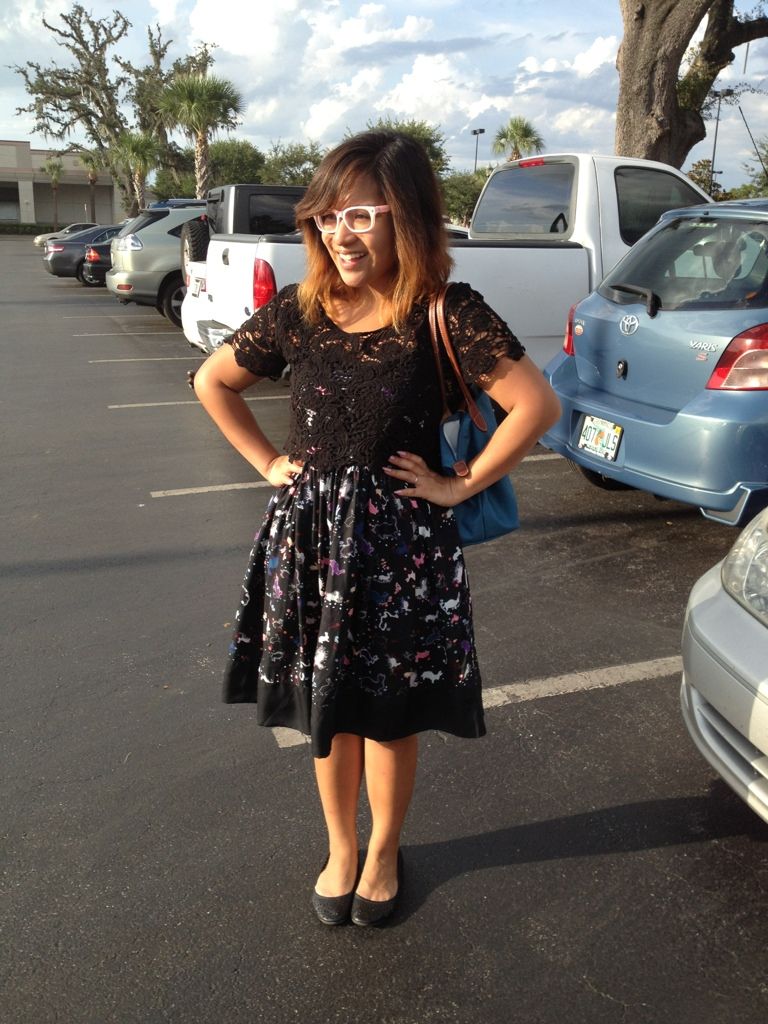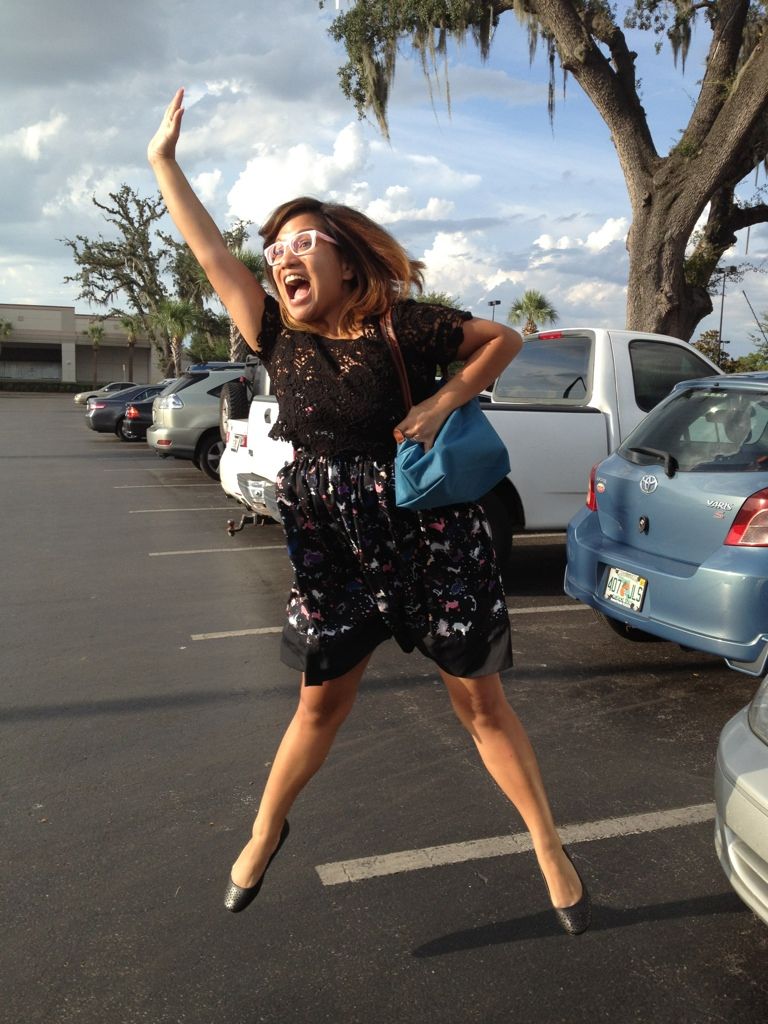 NOTD
Sation Glints and Glam over Milani Juno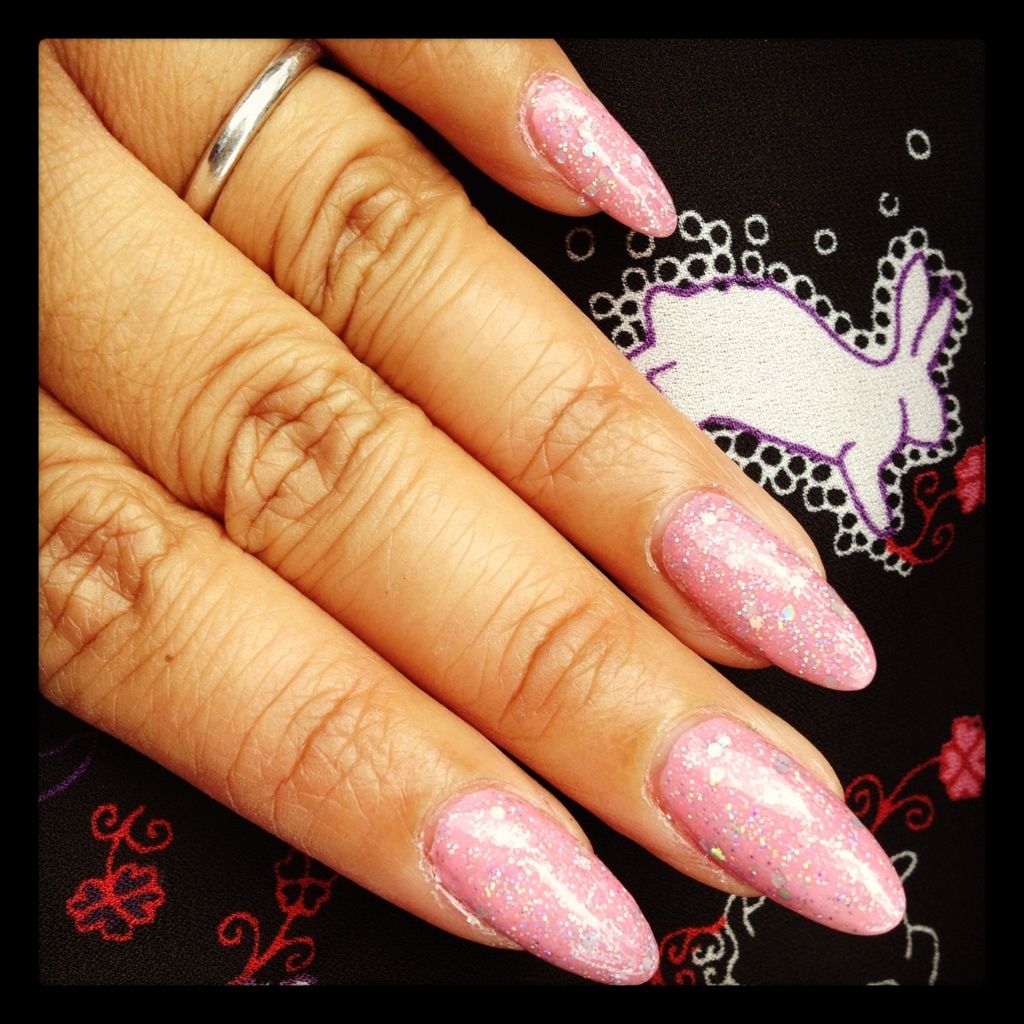 Also, I really looooove Sanrio. On date night, Billy took me to Yogurtland to get some yogurt themed Sanrio goodness in before it all disappeared. Yay! Have you ever met someone who went into a froyo place and didn't buy any froyo? Now you have! I did partake in their nice sample cups, though. Yum.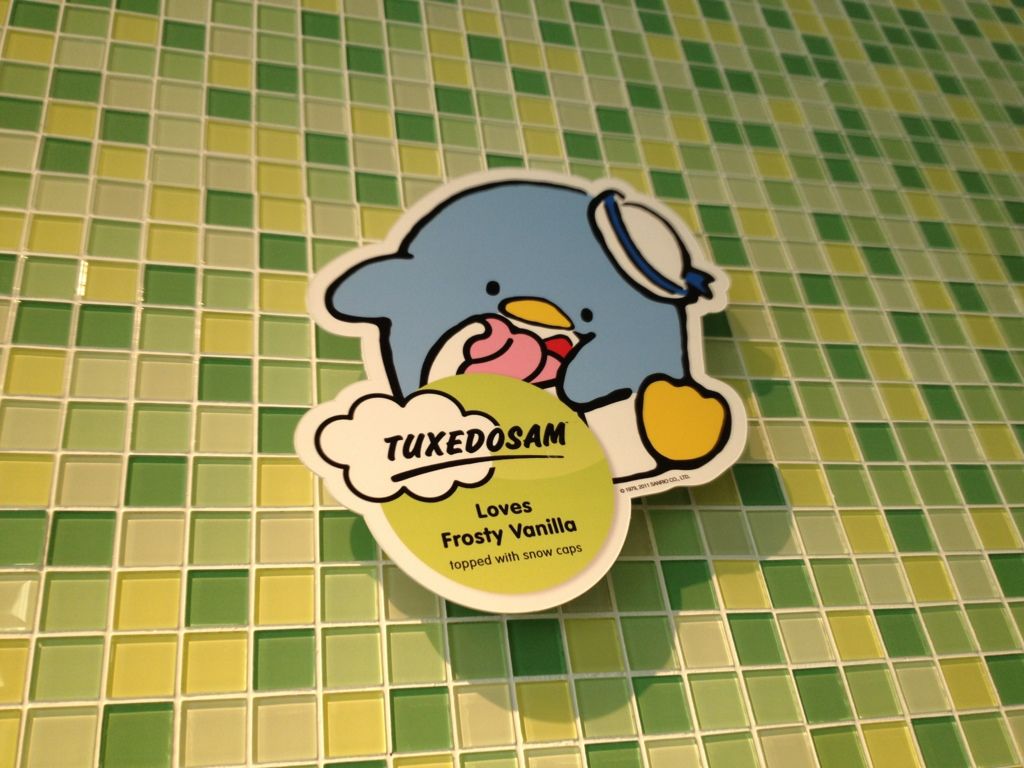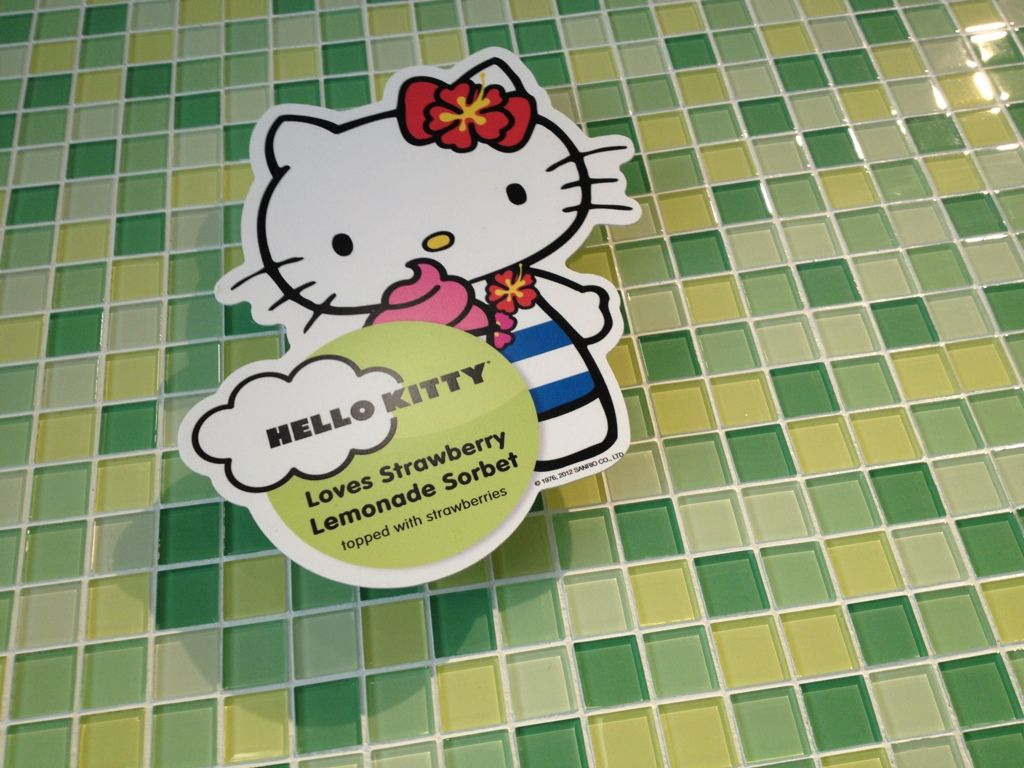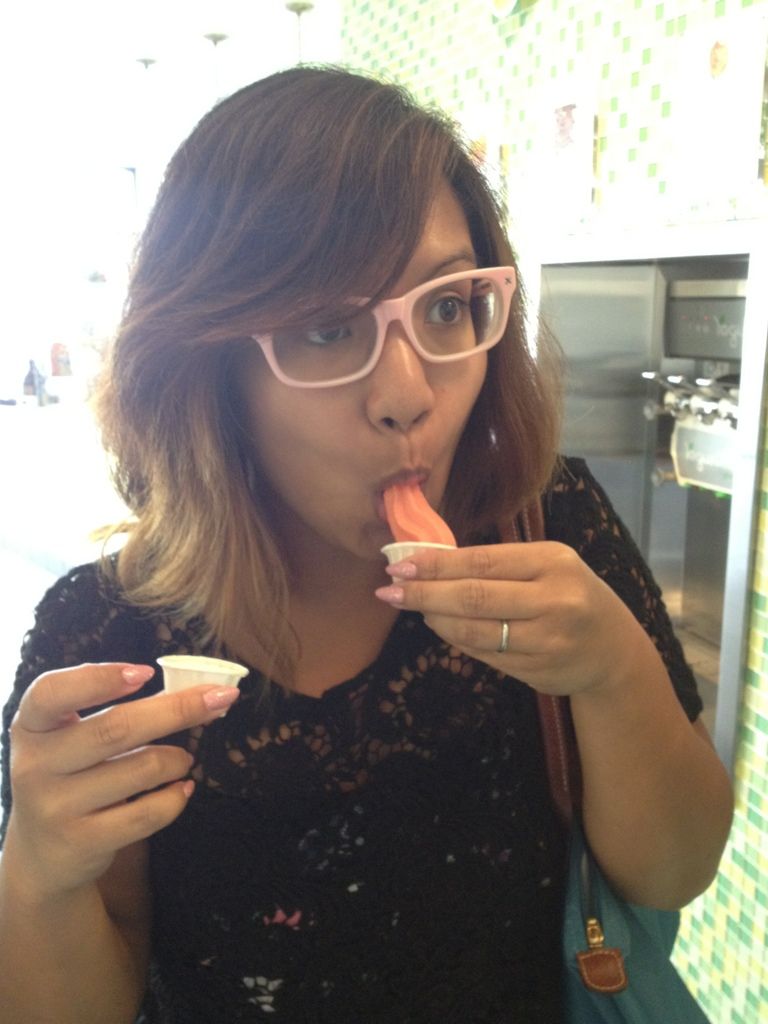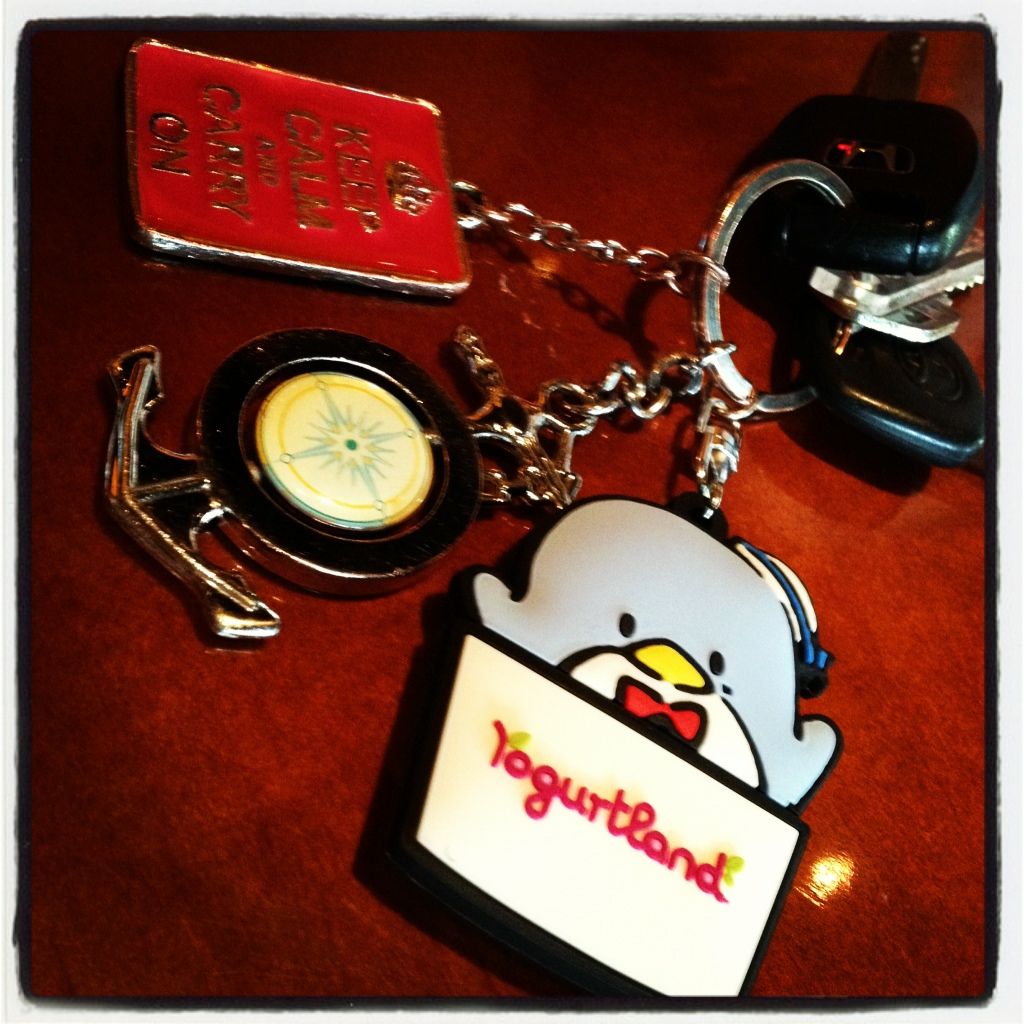 Apparently, Hello Kitty and I love the same flavored frozen yogurt! It was meant to be!