This was from last month. I made this tutorial as a guest post, but I do not think it was ever used, SO… here ya go!
I loved this look, too bad I was very sick at the time and couldn't enjoy it as much. This ruffian is a super easy look, and it helps to have a steady hand. I am getting a lot of use out of Orly Luxe recently. I've worn it as accents on two manicures during this week alone!
1. Start off with two of your favorite colors. I used Duri Bewitched and Orly Luxe. Try and choose something opaque.
2. Paint your base coat. Mine was the gold Orly Luxe.
3. Start your ruffian! It starts with a middle swipe.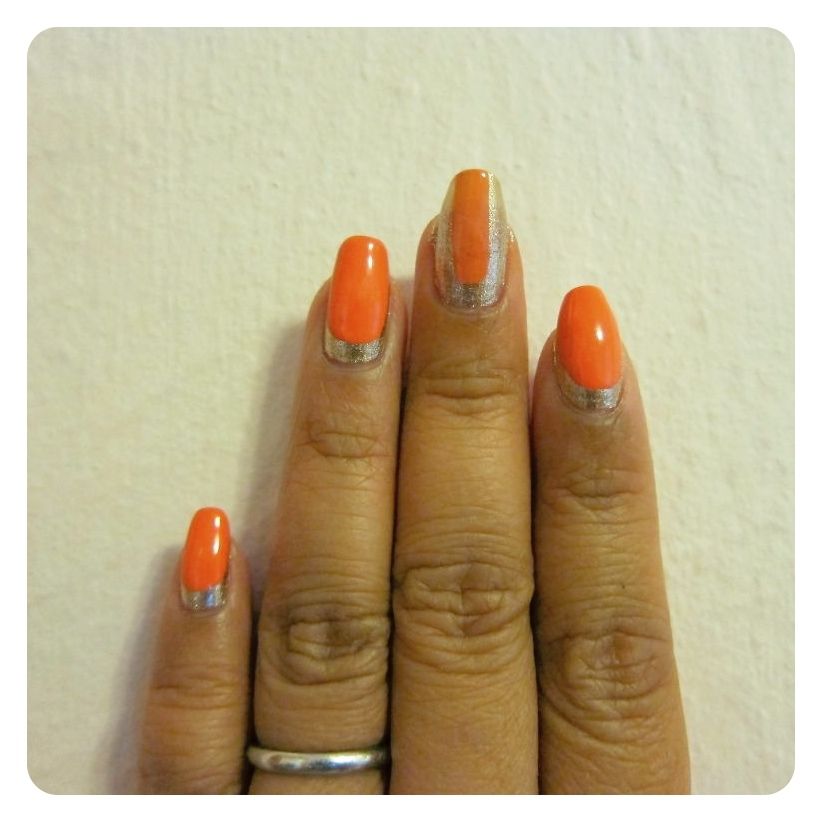 4. Then a swipe off to each side. You're painting a second layer and leaving a gap to show off your base color.
5. Repeat layering the second color until opaque. Then finish it off with top coat!