This was pretty much the last time I wore the Orlando Mini Maker Faire shirt, and I wore it all around town! Target and food trucks!
We're all very excited about tomorrow! In case you do not know, Orlando will hosting their first Orlando Mini Maker Faire at the Central Florida Fairgrounds. It will be held from 10AM to 7PM. I will be hanging around the FamiLAB booth with my husband- supporting his hobbies since he spends so much time at CVS and Walgreens with me. Such a dear. Come out and meet our local makers! Learn something new! See grown men race in tiny cars!
OOTD
Vintage thrifted skirt
Mini Maker Faire shirt
Vintage thrifted belt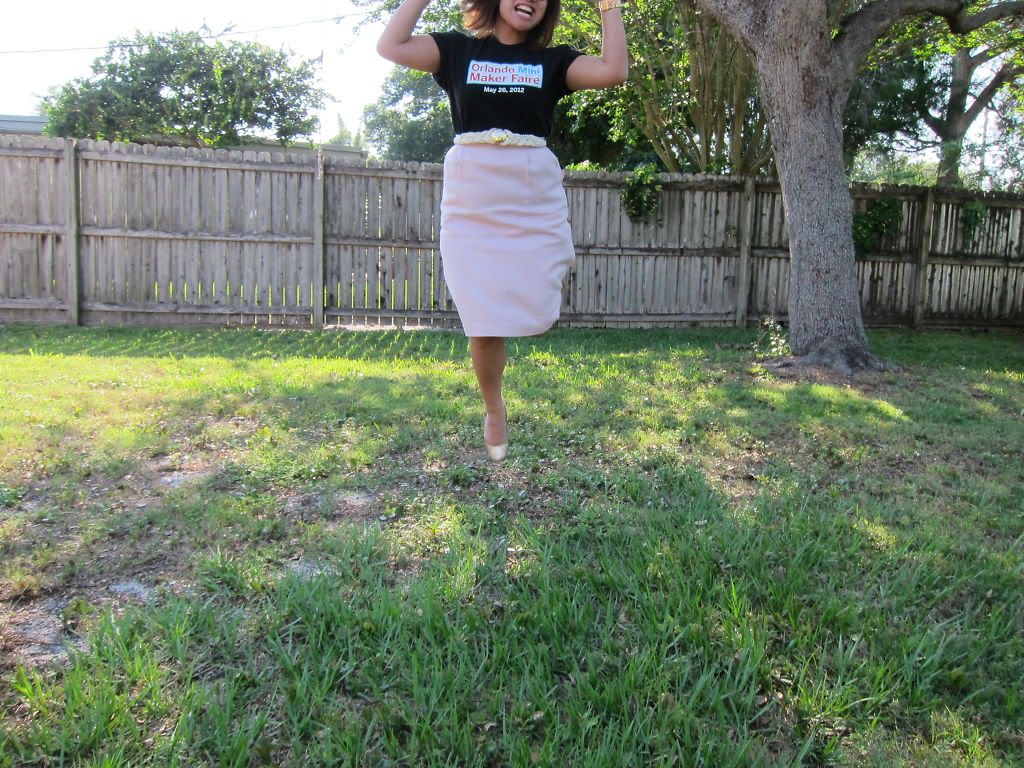 Lacy headgear

In Old Navy jeans

With my husband

NOTD
Maker Faire nails!!!
Pics from a recent visit to FamiLAB